Sword of manjimaru
march 2011
The sword and scabbard of Sengoku Manjimaru are featured in the Tengai Makyou II video game, which is set in a beautiful country named Jipang where the Fire clan and Roots clan have been rivals over centuries since the dawn of time, good versus evil.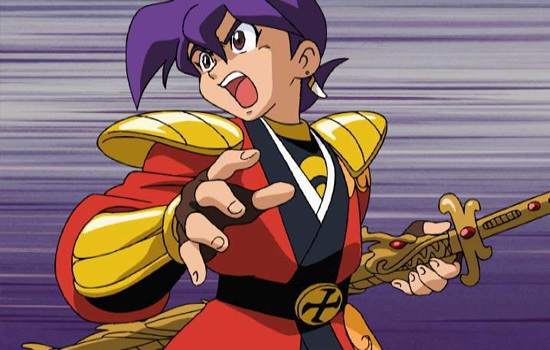 I was commissioned to make the sword and scabbard from this video game.
I started by cutting the blade halves from 1/4″ poplar, cutting a channel inside each for a steel support rod and glueing the wood together.
I sanded an edge on the blade then sealed the wood with shellac.
I made the blade collar from black styrene plastic.
I cut hilt halves from 3/4″ MDF, cutting a channel for the steel support rod and blade collar.
By the client's request, I painted the blade red.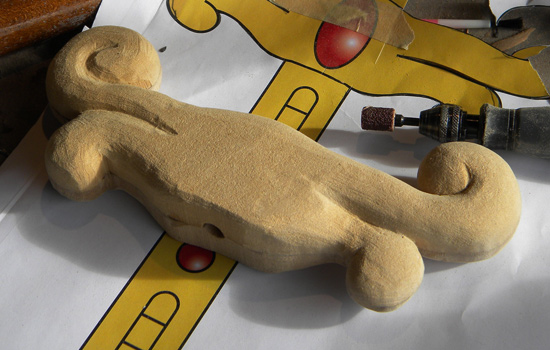 I shaped the hilt using a Dremel sander.
I made the scabbard out of MDF with 1/4″ poplar fins
I lined the scabbard with soft cloth to protect the finish on the blade.
I glued the scabbard closed and rounded the edges on the router table.
I carved some belly scales into the scabbard using chisels and utility knives.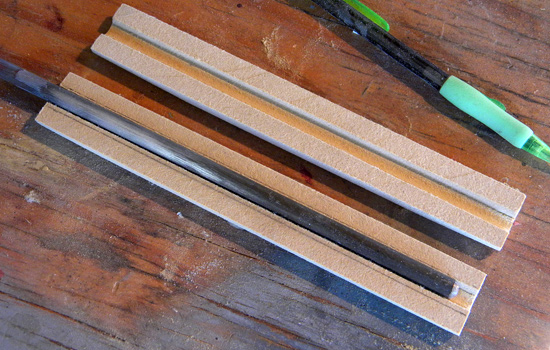 I cut channels for the steel support rod in MDF grip halves.
I glued the grip parts together and carved out areas for the scale insets and gems.
I cut parts for the face out of 1/4″ and 1/8″ MDF.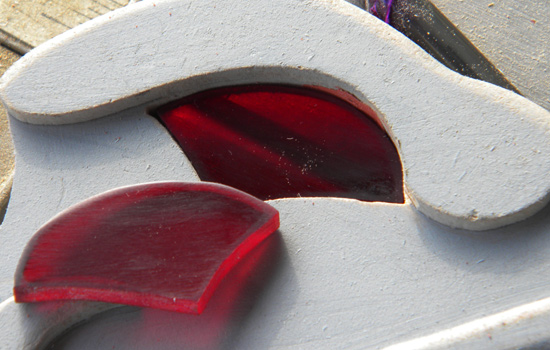 I cut eyes from 1/4″ red acrylic that fit into the eye socket.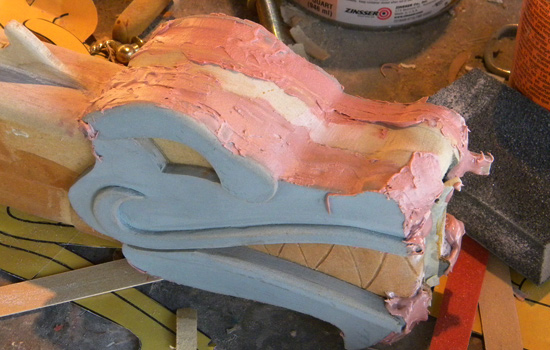 I puttied up the gaps between the face parts and the scabbard.
I glued on 1/4″ antlers to the dragon's head.
I made stamps for scales out of hardboard and dowels.
I rolled out a long sheet of clay and stamped scales into the surface.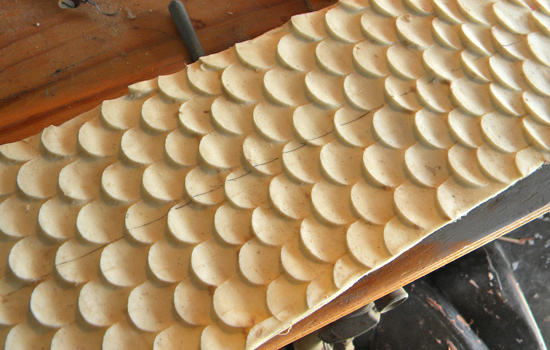 I poured plastic resin into the mold and removed a sheet of scales!
I used a heat gun to soften the scale sheet to it would wrap around the dragon's body.
I used the same technique to cast resin whiskers.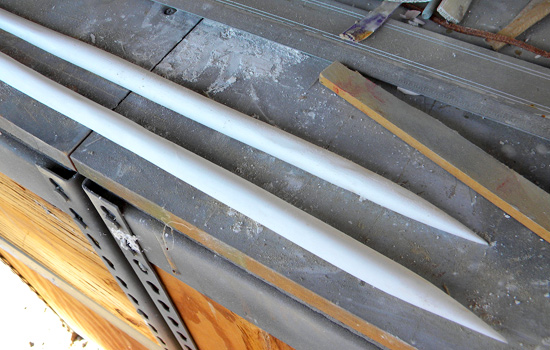 I used a heat gun to soften each whisker and wrapped it around the body.
I painted the scabbard with brass paint.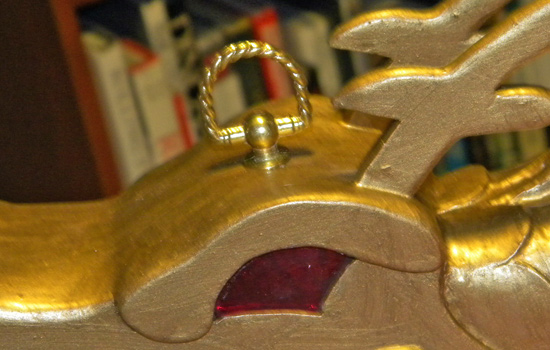 I attached rings to the dragon's back so it could be worn.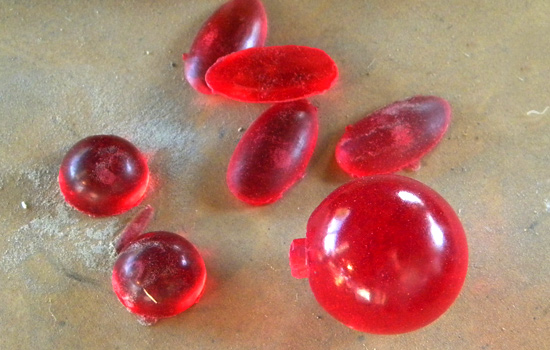 I cast red resin gems for the pommel and grip.
The final sword and scabbard!
The sword in the scabbard.