Doctor Who Dimensional Transporter
September 2009
Doctor Who is a British science-fiction television program depicting the adventures of a Time Lord called "the Doctor", an extraterrestrial being from the planet Gallifrey. The Doctor explores the universe in a time-travelling space ship called the TARDIS, which appears disguised as a as a blue British police box. But you already knew that!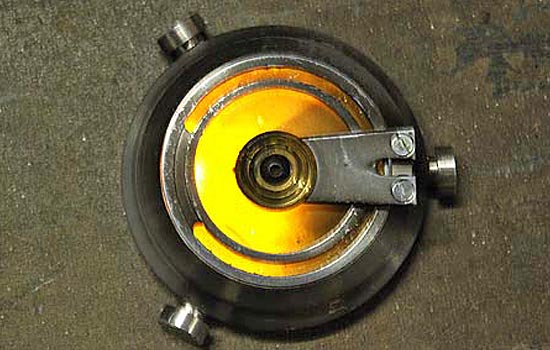 I was commissioned to make a replica of the dimensional jumper from the Doctor Who Series Four episode "Journey's End". This was an updated design of the device from "Doomsday".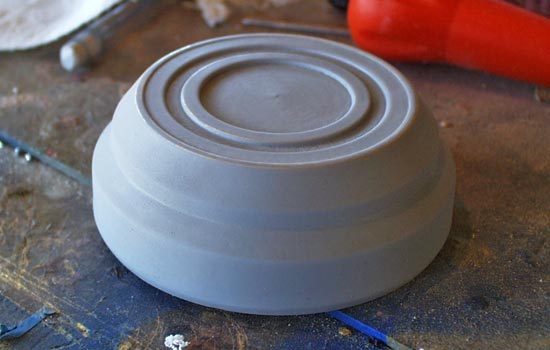 I started with a block of Basswood and shaped it on the lathe. Here it is with a coat of primer.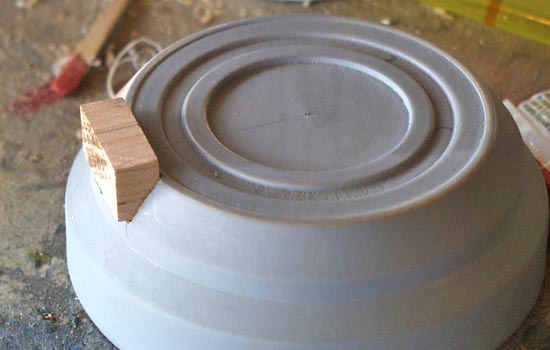 The basswood is soft enough that I could hand carve out a section for a block of maple.
I used tin snips to cut the metal "tongue" out of an old hard drive sled.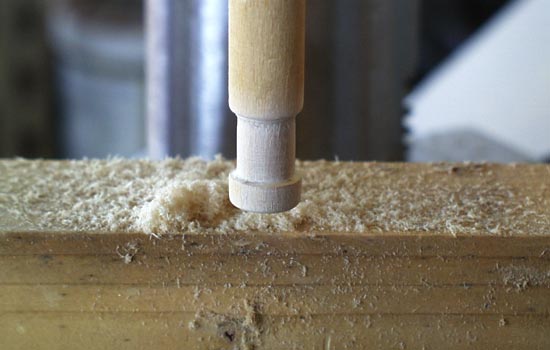 I chucked 1/2″ dowels into the drill press to make a "poor man's lathe". I shaped the pegs with files and sandpaper.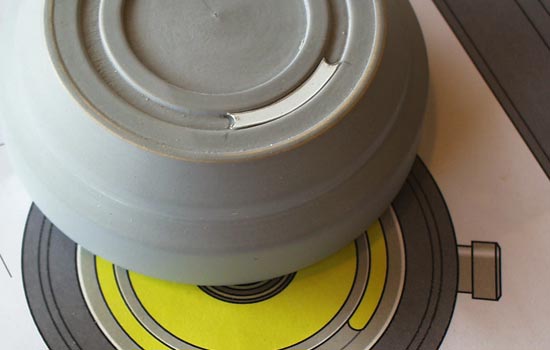 I cut a small piece of styrene to form the bridge connecting the two rings.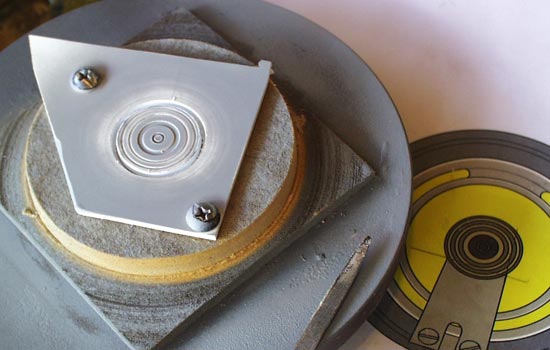 I attached some scrap plastic to a lathe faceplate and very carefully scribed the center disc lines.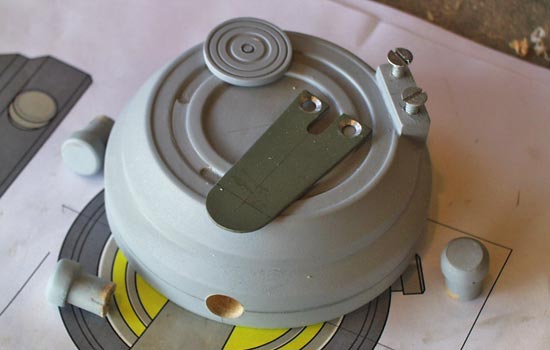 All the parts finished and ready for painting!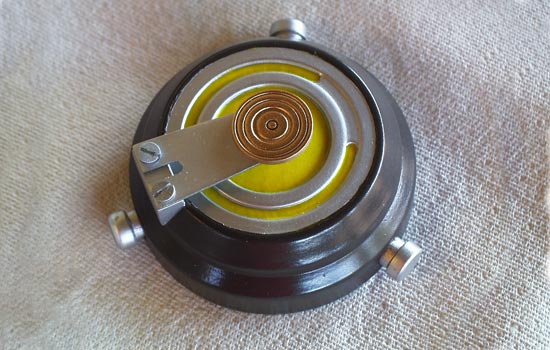 The final assembled prop. The center yellow is a florescent yellow that hopefully will look lit up under a camera flash.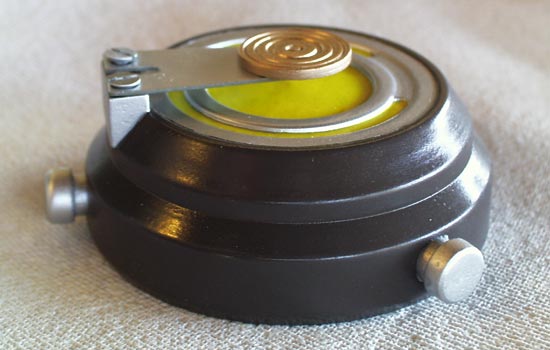 Side view showing its dimension.
It fits pretty comfortably in your hand.